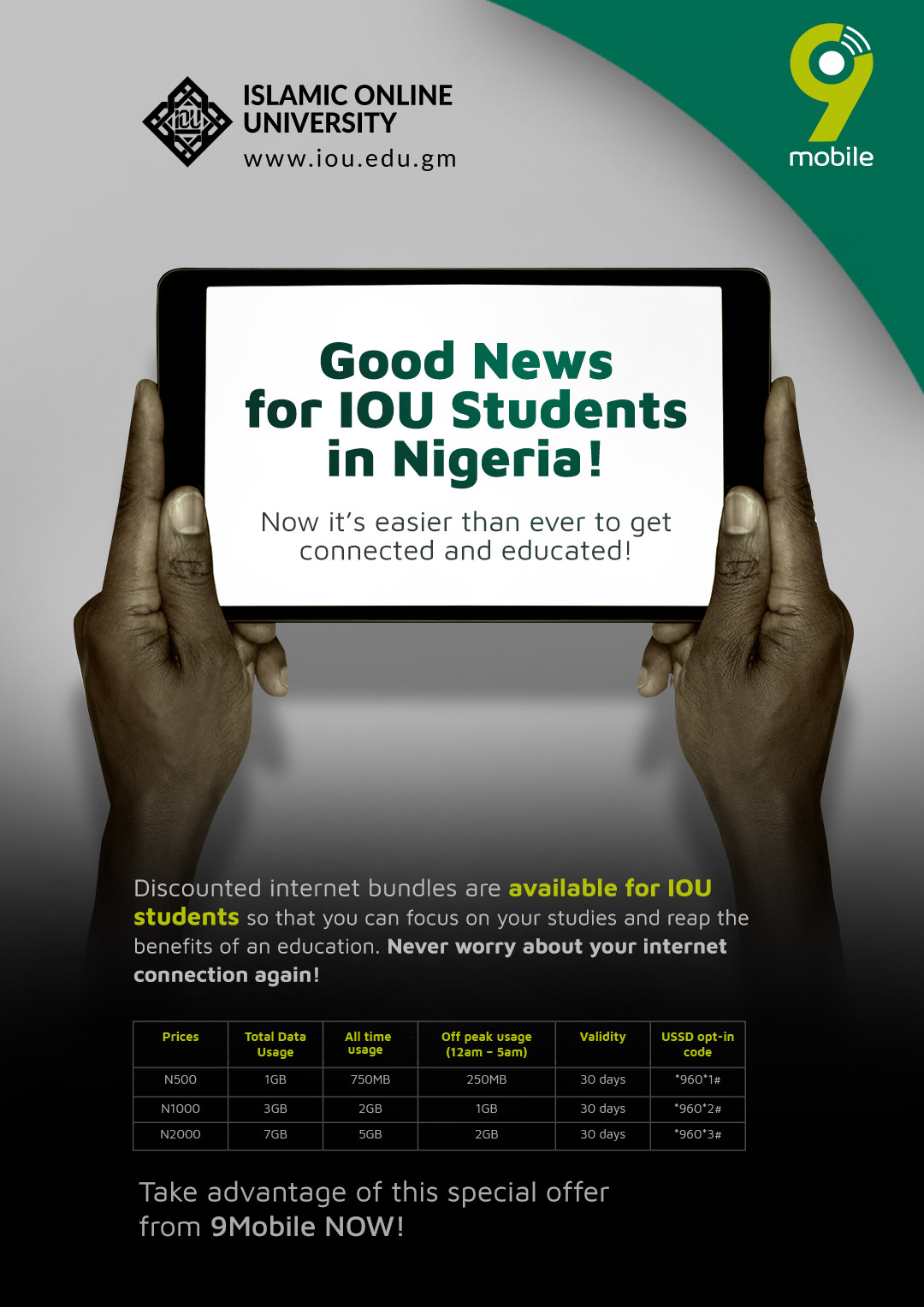 9Mobile Discount
Good News for International Open University (IOU) students in Nigeria! Now it's easier than ever to get connected and educated!
IOU is always looking for ways to support our students and help each one of them reach their educational goals. And a reliable and affordable internet connection is one of the most important tools you need to succeed in your studies.
For this reason, IOU and 9mobile have teamed up to offer you a remarkable discounted internet bundle that will have a huge impact on your ability to study effectively.
Discounted internet bundles are available exclusively for IOU students, so that you can focus on your studies and reap the benefits of an education.
Never worry about your internet connection again! Take advantage of this special offer NOW!
| OPT-IN CODE | DATA USAGE | OFF-PEAK USAGE | PRICE |
| --- | --- | --- | --- |
| *960*1# | 1 GB | 250 MB | N500 |
| *960*2# | 3 GB | 1 GB | N1,000 |
| *960*3# | 7 GB | 2 GB | N2,000 |
Note: Bundles are valid for 30 days and off-peak usage is from 12am to 5am.
Contact 9Mobile customer service for further assistance at 200.