Международный Открытый Университет
> News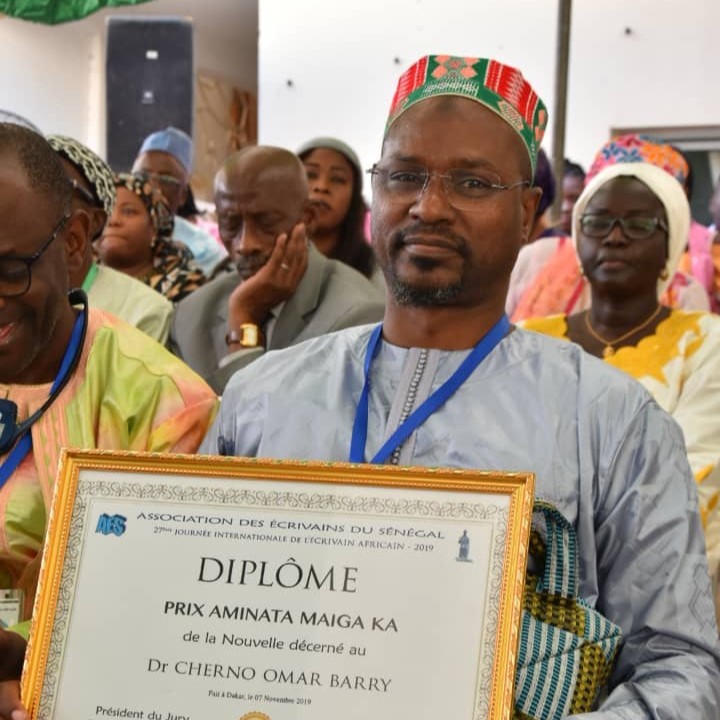 It is with immense honor and pleasure IOU welcomes back Dr. Cherno Omar Barry, IOU Vice-Chancellor, after his 3-year absence due to a call to national duties.
Dr. Cherno Omar Barry, until recently, served as the Executive Secretary at the National Human Rights Commission. He was the Permanent Secretary at the Ministry of Defence, where he was tasked to manage the day-to-day activities of the Ministry as its chief administrator. He also held the position of Permanent Secretary in several ministries (Higher Education, Research, Science and Technology; Health and Social Welfare; Youths and Sports; Energy) as well as at the President's Office.
Dr. Barry also serves as Chairman of the Board of Directors of the Alliance Francaise, President of the Writers Association of The Gambia and Chairman of two leading private vocational institutions: Gaye Njor Skills Training Centre and Insight Training.
He has taught for several years at the University of The Gambia, where he was also the Managing Editor of the UTG Focus Magazine and the coordinator of the French and UNESCO clubs. He Dr.was given the responsibility to head the French Department shortly before he left in 2010.
He represented The Gambia National Commission for UNESCO in several conferences on Culture and Education in Senegal, Algeria, and Morocco as an Education and Culture specialist. He founded the first-ever UNESCO Club at the University of The Gambia. He pioneered the revival of the Writers' Association of The Gambia (WAG).
He is a recipient of the following prestigious awards:
1. Médaille d'Or de la Fondation Alliance Française for his two decades of service at the Alliance Francaise in Banjul;
2. Chevalier de la Légion d'Honneur of France for service to the nation and for promoting French as a Foreign Language
3. Prix Aminata Maiga Ka de la Nouvelle from Senegal for contribution to promoting Gambian and Africa Literature
We are thankful to Allah for providing us with his leadership and look forward to further improvement of IOU's service to the Ummah.