Международный Открытый Университет
> News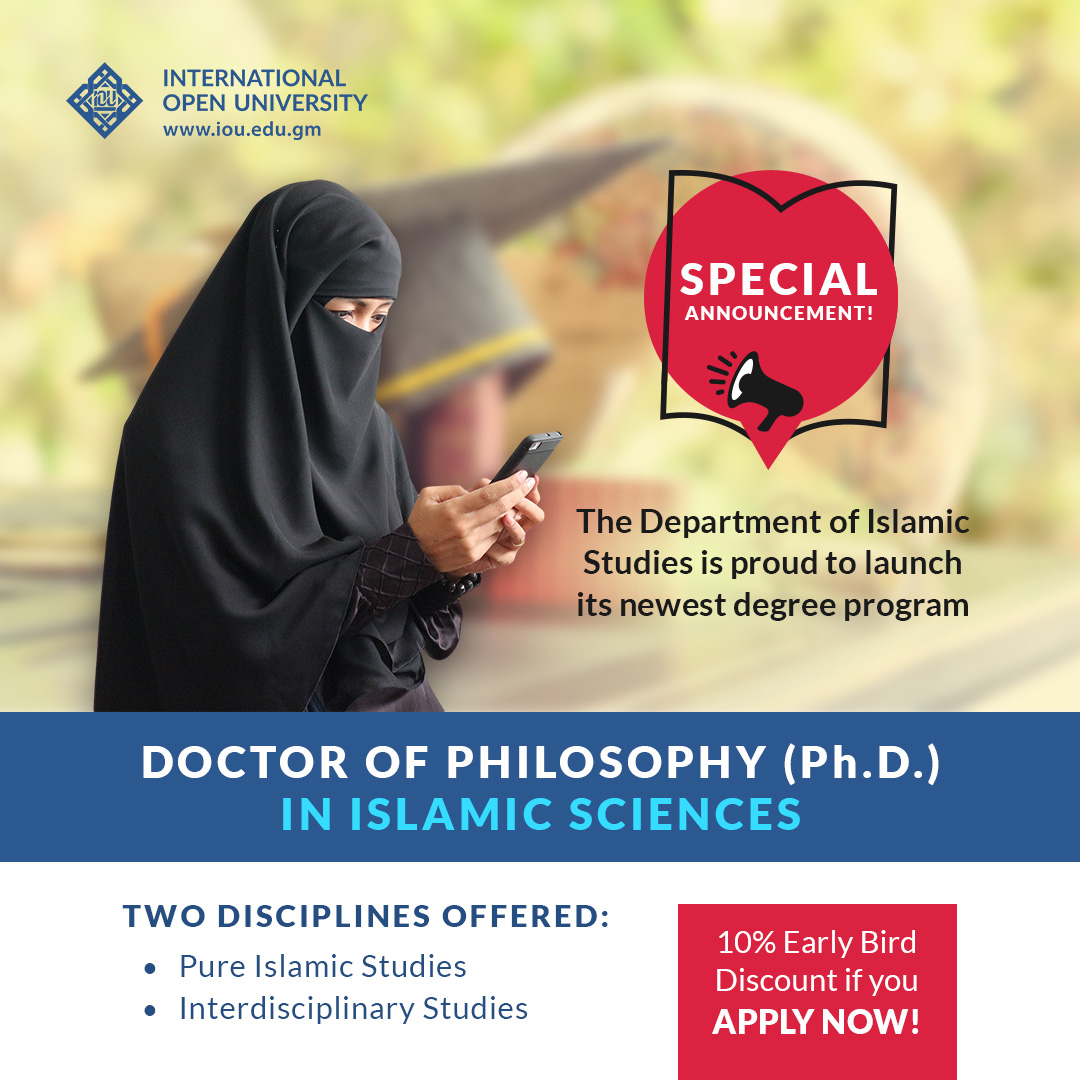 We are delighted to announce the upcoming Ph.D. program at IOU starting the Spring 2021 semester, which is another milestone in the development of the University. This step has further strengthened the spectrum of IOU to prepare a new generation of young intellectuals in achieving our objective: "changing the nation through education." The overarching objective of the program is to produce scholars and researchers who can serve the global Muslim community, especially in spreading Islamic knowledge, with the aim of addressing contemporary challenges faced by the Muslim world.
The program aims to:
1. Develop competence and proficiency in the area of research in each candidate.
2. Produce original contributions to the body of Islamic and contemporary research and literature.
3. Provide candidates with opportunities to explore contemporary challenges and research questions via the lens of Islamic Studies.
Therefore, the scholars produced by the University will not only help in the development of Muslim communities around the world but will also be helpful in promoting global peace, prosperity, and co-existence.
This program is purely based on research and candidates will complete an independent research project under the supervision of highly experienced professors. The doctorate program may be concluded over a minimum period of three years of full-time study.

For more details, visit https://iou.edu.gm/stream/phdis/